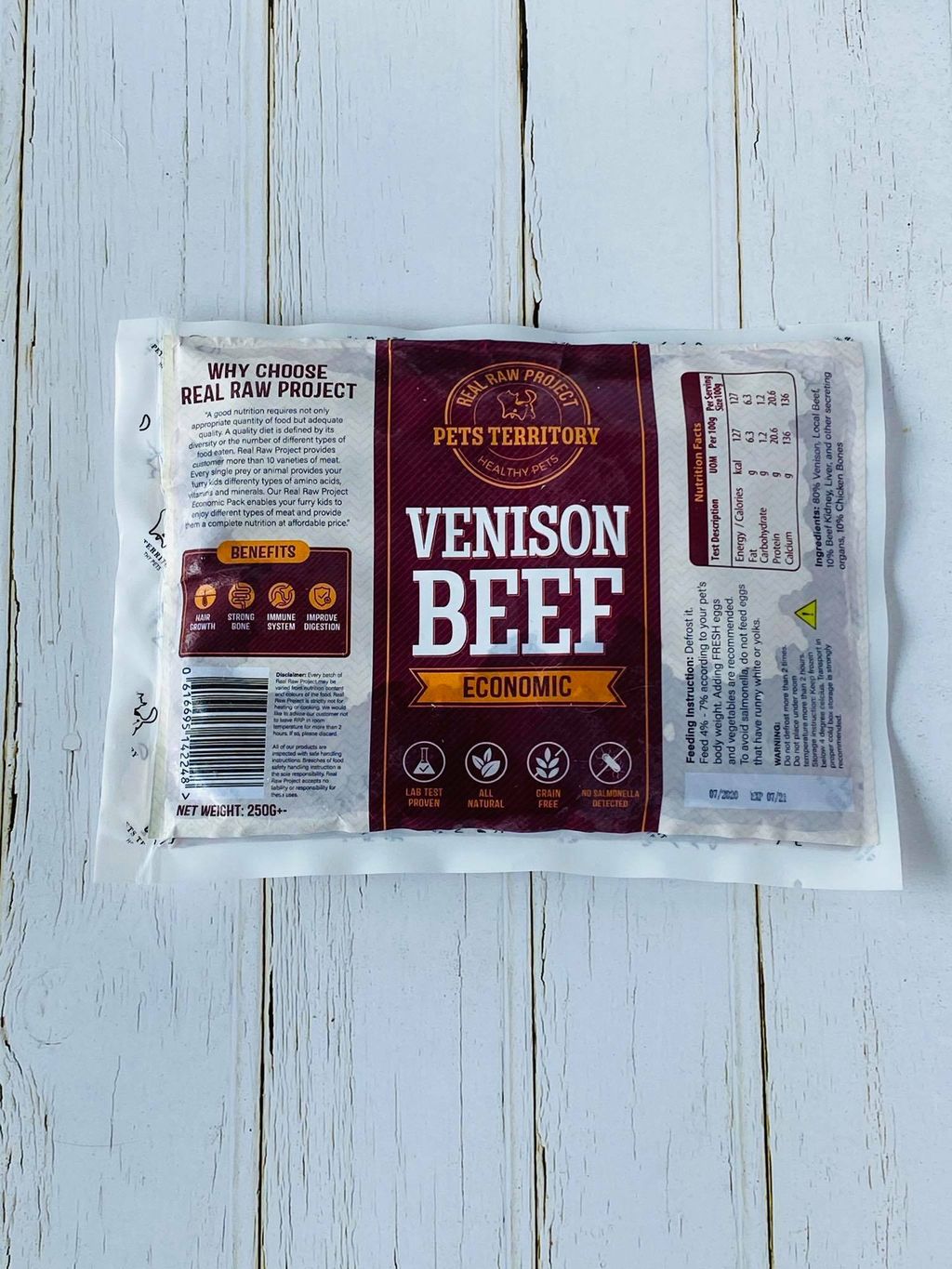 Real Raw Project Venison Beef (1kg)
Combination of venison and beef in a pack.
Venison meat, which high in protein and less in fat, helps to grow muscle, repair muscle tissues and supporting immune system.
Beef, which is rich in minerals, help to produce red blood cells and contains high Vitamin B, helps to improve skin, creating a healthier skin for your pets.
Perfect for cats and dogs which are in a growing stage as they need more protein to build muscle and body development.
Prey model raw formulation with no addition of plant ingredient.
80% meat, 10% organ and 10% bone.
Suitable for both cats and dogs. For dogs, it is recommended to add in fresh vegetables/ fruits/ eggs for more goodness of natural nutrients.
Each kg comes in 250g x 4 packs.
For Klang Valley and Johor Bahru, product will be sent in FROZEN condition through our own delivery partner.
For other region, please contact us for delivery advice.
Free delivery for purchase of RM200 and above for any Real Raw Project products.
---