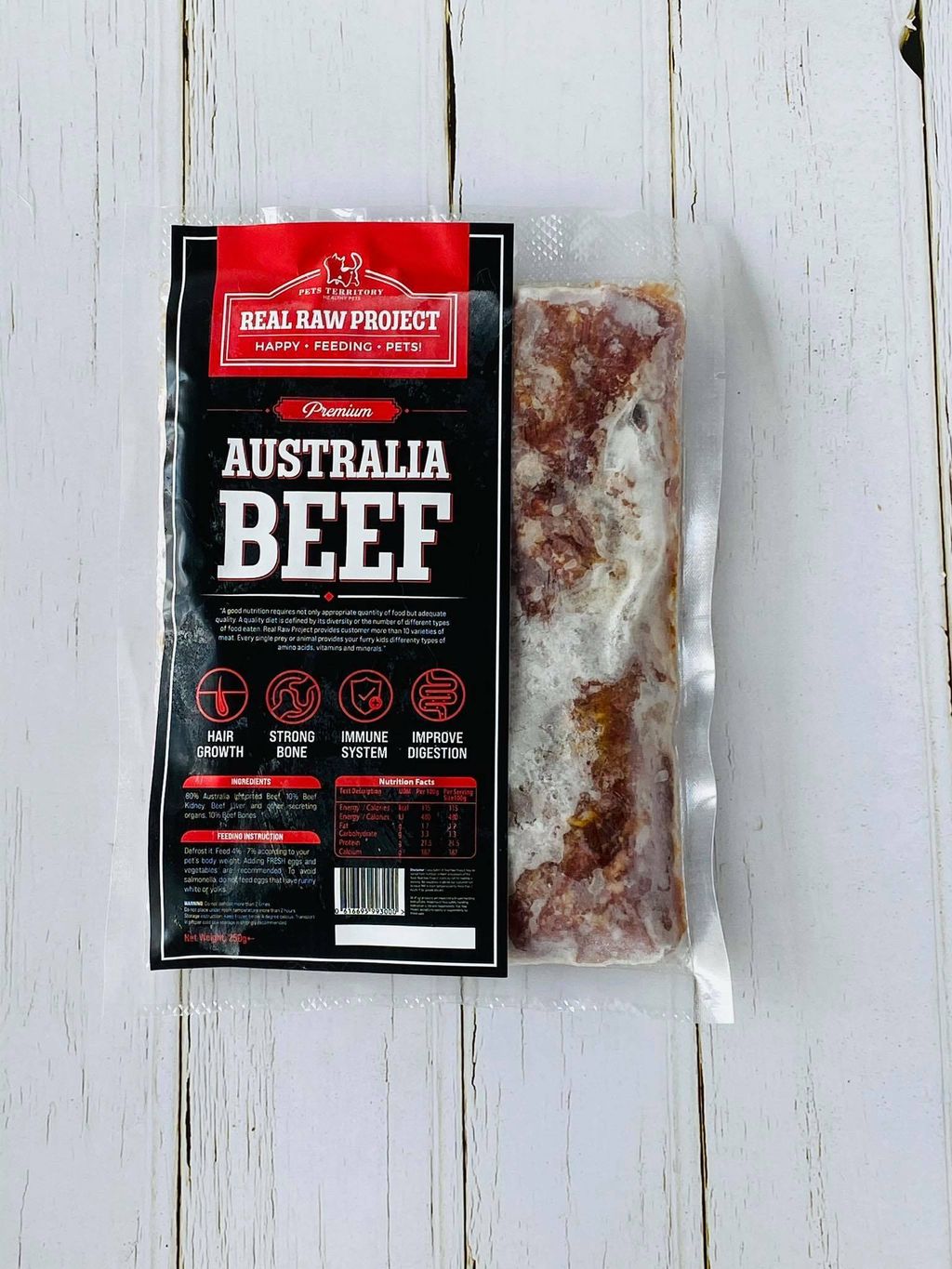 Real Raw Project Australia Beef (250g)
Fresh beef imported from Australia.
REAL RAW PROJECT Beef:
1) Protein in Beef contains HIGH B-complex.
2) Rich in Iron especially those who were diagnosed with Tick Fever / Anemia.
3) Sufficient of moisture in food to prevent bladder stones, urinary tract.
4) Helps in repairing muscle tissue
Bovine Collagen type II helps in repairing muscle tissue especially those was diagnosed with IBD
5) Boosting Immune System
For Klang Valley and Johor Bahru, product will be sent in FROZEN condition through our own delivery partner.
For other region, please contact us for delivery advice.
Free delivery for purchase of RM200 and above for any Real Raw Project products.
* Do take note that Real Raw Project products are formulated to be fed raw and not meant to be cooked.
---