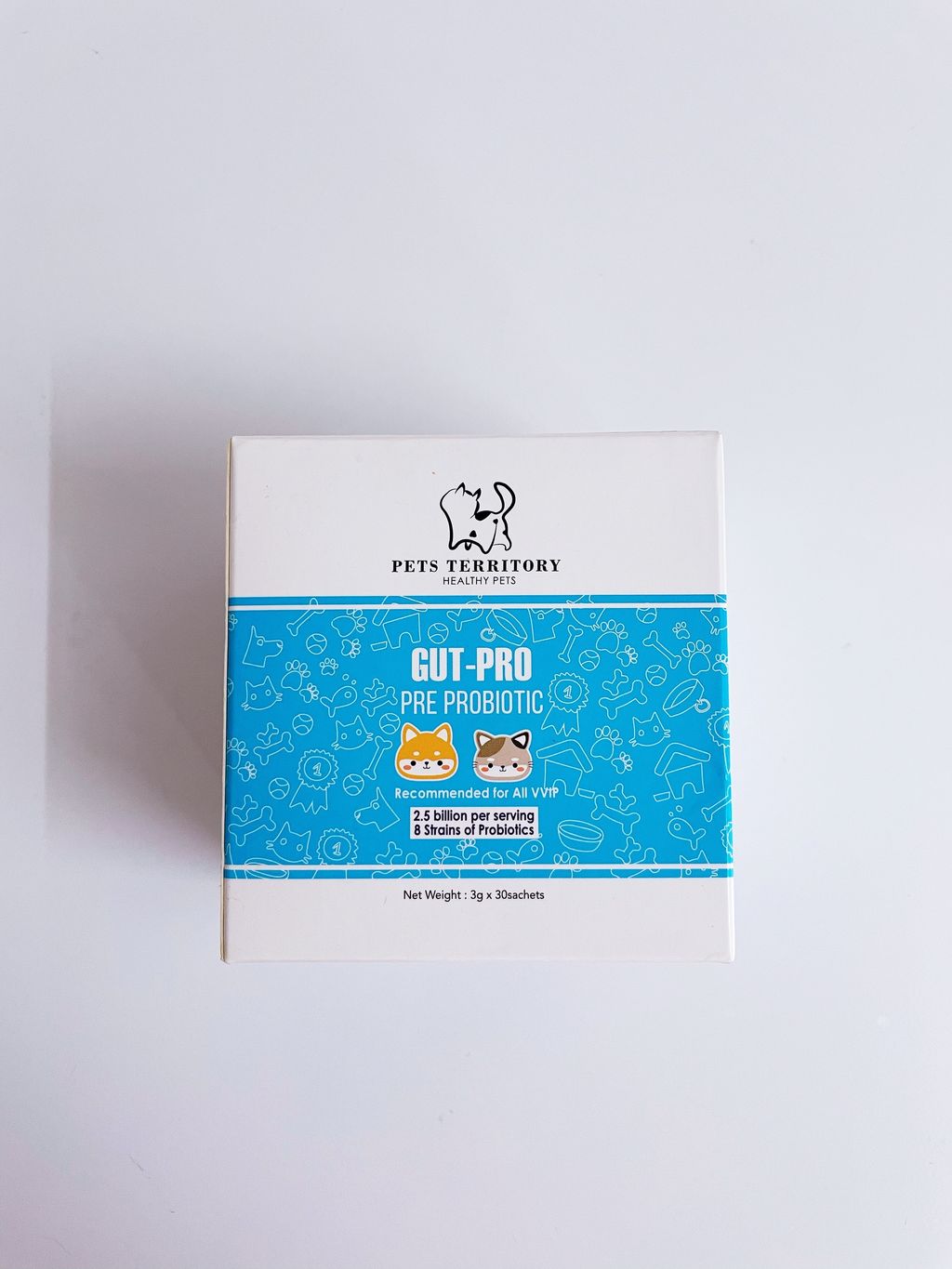 Pets Territory Gut Pro Pre Probiotic for Pets
🐶🐱
🔺𝐀𝐜𝐮𝐭𝐞 𝐝𝐢𝐚𝐫𝐫𝐡𝐞𝐚
🔺 𝐋𝐨𝐧𝐠 𝐭𝐞𝐫𝐦 𝐬𝐨𝐟𝐭 𝐬𝐭𝐨𝐨𝐥𝐬
🔺 𝐖𝐞𝐚𝐤 𝐝𝐢𝐠𝐞𝐬𝐭𝐢𝐯𝐞 𝐬𝐲𝐬𝐭𝐞𝐦
🔺 𝙄𝘽𝘿
🔺Or just for 𝐌𝐚𝐢𝐧𝐭𝐚𝐢𝐧𝐢𝐧𝐠 𝐠𝐮𝐭 𝐡𝐞𝐚𝐥𝐭𝐡

Then 𝑮𝒖𝒕 𝑷𝒓𝒐 𝑷𝒓𝒐𝒃𝒊𝒐𝒕𝒊𝒄 is the one u r searching for!

• Packed in sachets for hygienic n quality assurance.
• Microencapsulated to improve survival rate of probiotic during gastric transit
• Each serving provides 2.5 bil cfu & 8 strains of probiotic
• Tried & proven effective by hundreds of cats & dogs (even human 😄)

Free Delivery Across Malaysia.
---