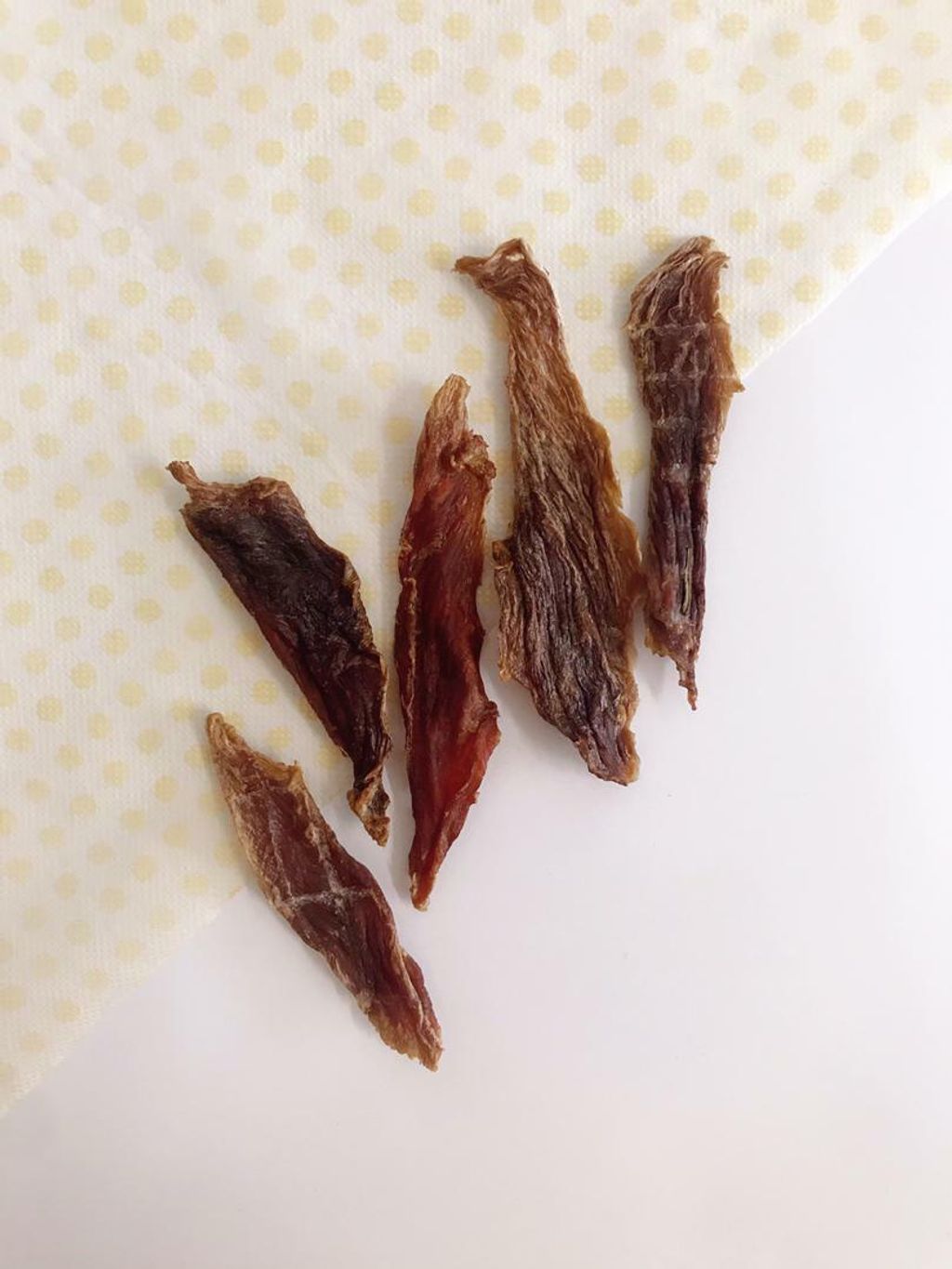 Dehydrated Ostrich
Ostrich meat is packed with impressive amount of protein. Apart from its hypoallergenic value, ostrich meat is also low in fat, cholesterol, and calorie content - Great choice of treats when your dog is trying to lose weight!
The meat is naturally high in iron which is important for the energy metabolism and cells and oxygen transport in blood.
Last but not least, it's tasty! Your furkid's a peaky eater? Get this treats!
p/s All dehydrated treats are made for order. Please allow us a few days to prepare and send it to you :)
---