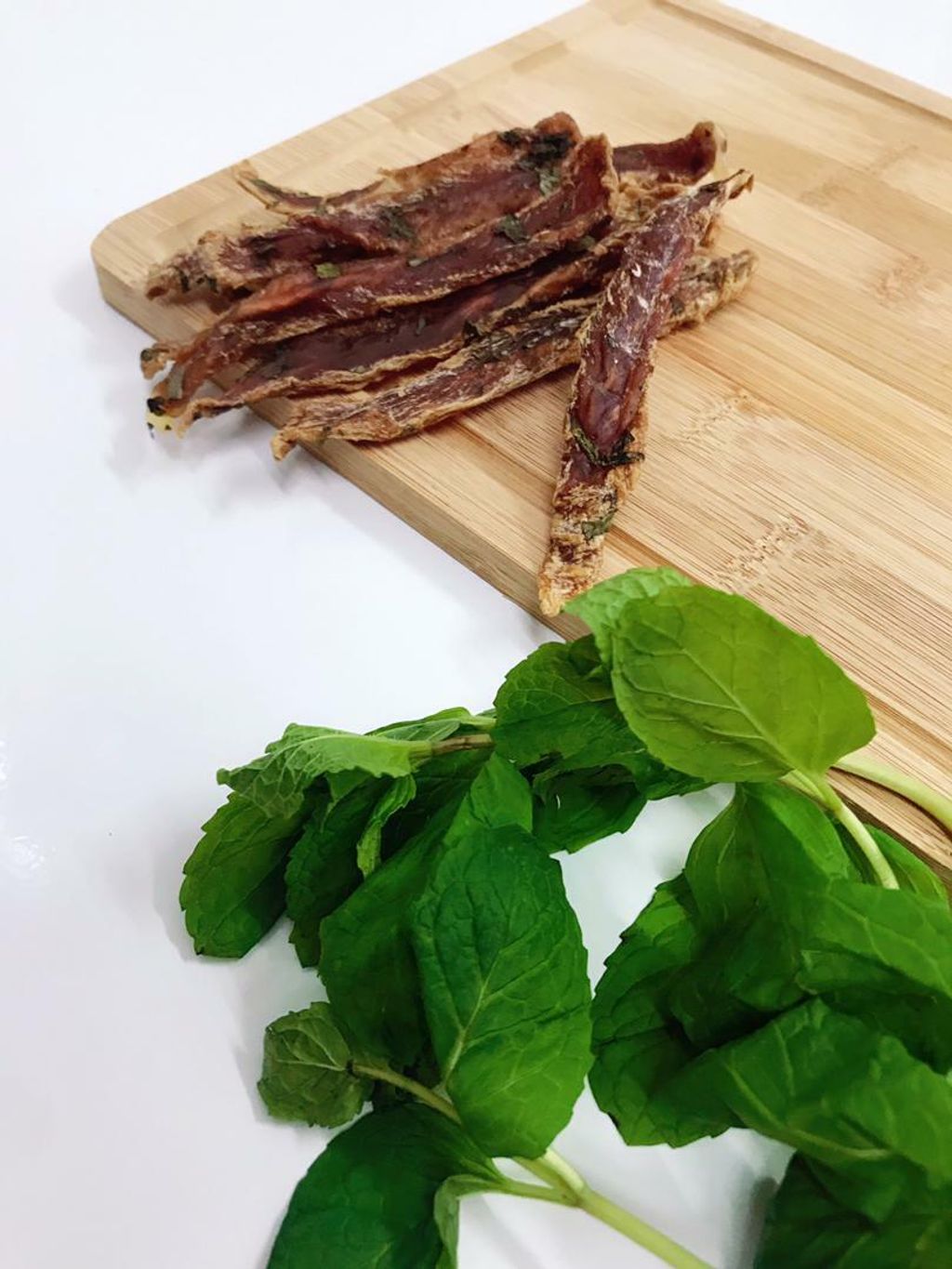 Dehydrated Chicken/ Duck with Mint
The treats comes in 100g per pack.
Made with natural, human grade ingredients with no addition of preservatives and coloring.
Not only it freshens the breath and aids in digestion, Mint is also a good source of Vit A, Vit C and numerous types of minerals.
A pungent and nutritious tretas where your furkids will definitely love it!
p/s All dehydrated treats are made for order. Do allow us a few days to prepare and send it to you.
---